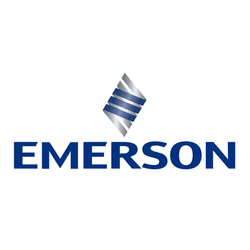 Assembly Worker
Sorry, this job has expired.
Louisville, KY
Lose your job due to COVID-19? We want to hear from you!

Emerson is a critical manufacturer and we have IMMEDIATE FULL TIME HIRING NEEDS. #TeamKentucky

Emerson Offers Excellent Benefits:
• Climate Controlled Facility
• ***$12.90/hr w/ Pay Raises Every 6 Months***
• First Shift - No Holidays, No Weekends
• MONDAY - THURSDAY WORK WEEK 6:30AM - 5PM; Friday's reserved for OT
• Medical, Dental, and Vision Insurance
• Paid Vacation and Holidays
• Paid Short and Long Term Disability
• 401(k) Match
• Profit Sharing Flexible Spending Accounts (FSA)
• Paid Life Insurance
• Opportunity for advancement

To maintain superior customer focus, we are seeking an ASSEMBLER to join our team. This position will be responsible for the assembly of our GO Switch and Switchbox products as specified to meet order requirements to ensure the quality, and on-time delivery of those products. For the right candidate, this role can lead to other challenging opportunities in Louisville, or perhaps within the vast Emerson network of companies around the world!

• High school diploma or equivalent
Screening Requirements: Drug Screen & Criminal Background
We have made the decision not to provide sponsorship for work authorization to any candidate. If you do not have valid authorization to work in the United States, or your current authorization will require sponsorship on the part of this company, you will not be considered for employment opportunities.
• Work to maintain daily and/or hourly production and /or materials, or maintenance expectations as directed by management
• Assembles parts and components to build various types of products using common hand and power assembly tools working from schematics, samples and verbal instructions
• Exercises judgment in fitting, aligning and adjusting components to meet quality specifications
• Responsible for recognizing malfunctions or material defects and making adjustments
• Responsible for achieving line display board goals each week
• Responsible for completing daily 5-S and PM sheets as directed
• Performs related duties as assigned or as the situation dictates
• Ability to stand or sit for long periods of time
• Performs all work in accordance with established safety procedures
• Additional responsibilities may be directed by TopWorx
• Fluent in English (reading and writing)
• Ability to complete basic math functions (addition/subtraction/multiplication/division)
• Basic computer skills
• Ability to read and understand production shop orders and instructions
• Ability to lift 40 pounds intermittently
• Ability to sit and/or stand daily up to 10 hours
• Ability to defer to management when appropriate

At Emerson, we are innovators and problem-solvers, focused on a common purpose: leaving our world in a better place than we found it. Each and every day, our foundational values—integrity, safety and quality, supporting our people, customer focus, continuous improvement, collaboration and innovation—inform every decision we make and empower our employees to keep reaching higher. As a global technology and engineering leader, we provide groundbreaking solutions for customers in industrial, commercial, and residential markets. Our Emerson Automation Solutions business helps process, hybrid, and discrete manufacturers maximize production and protect personnel and the environment while optimizing their energy and operating costs. Our Emerson Commercial & Residential Solutions business helps ensure human comfort and health, protect food quality and safety, advance energy efficiency and create sustainable infrastructure. Emerson, a Fortune 500 company with $15.3 billion in sales and 200 manufacturing locations worldwide, is committed to helping employees grow and thrive throughout their careers. Whether you're an established professional looking for a career change, an undergraduate student exploring options or a recent MBA graduate, you'll find a variety of opportunities at Emerson. Join our team and start your journey today.

Equal Opportunity Employer
Emerson is an Equal Opportunity/Affirmative Action employer. All qualified applicants will receive consideration for employment without regard to sex, race, color, religion, national origin, age, marital status, political affiliation, sexual orientation, gender identity, genetic information, disability or protected veteran status. We are committed to providing a workplace free of any discrimination or harassment.

If you have a disability and are having difficulty accessing or using this website to apply for a position, you can request help by calling 1-314-553-2544 (V/TTY/TDD) or by sending an email to idisability.administrator@emerson.com.

• First Shift - 6:30am - 5pm - No Holidays, No Weekends
• MONDAY - THURSDAY WORK WEEK 6:30AM - 5PM; Friday's reserved for OT

17140